Sivsangervej 30, Agger
Site 1430 m2
House 104 m2
Wellness pavilion 16 m2
2 terraces
8 people - 3 bedrooms:
2 double beds
Large room with 4 beds:
2 bunk beds
1 Weekend bed
Smoking not allowed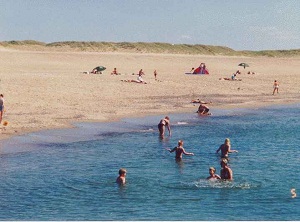 Sat TV, Radio/stereo, DVD
Free WiFi
Air conditioner
Wood Burning Stove / Electric heating
Dishwasher
Fridge / freezer
Washer
High chair
Barbecue
                                    
A wellness pavilion with sauna, Jacuzzi, steam
cabin and massage chairs.
Where and when you receive the key, you are able to rent following:
Bedclothes - per. set dkr. 110

Must be ordered when you sign the rent contract!